Allpress Coffee Shots - 20 Shots
Introducing Allpress Coffee Shots - a ready to pour espresso-strength concentrate of our classic blend, The Good Brew. Just specialty coffee and water, no added sugar or flavours.
Each 500ml bottle contains 20 double shots, brewed to mix, churn, blend and bake - from an iced latte to the perfect espresso martini. 
Click here for a few of our favourite recipes. 

Note: We are currently sold out of 20 Coffee Shot bottles and are expecting more stock in December, you can purchase our 80 Coffee Shots here.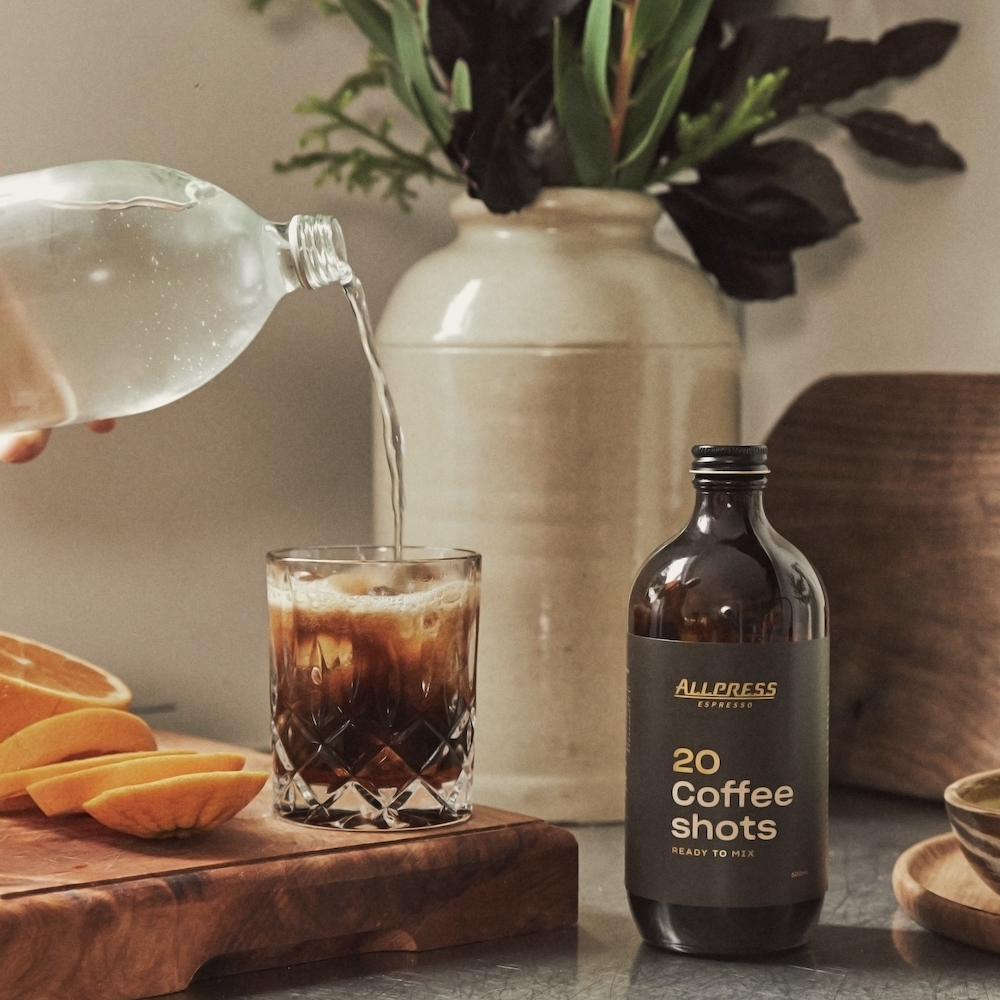 Whether it's an iced latte, an espresso martini or a coffee-drenched tiramisu – Allpress Coffee Shots is going to be your secret weapon in the kitchen this summer.