Burundi Kazoza N'Ikawa - Office
Layered and complex – this natural processed coffee boasts notes of strawberry, with a clean caramel finish.

Kazoza N'ikawa roughly translates to 'the future of coffee' and is a beautiful, industry-leading collective of micro-lots in Burundi.  Coffee trees are grown in high lands, nestled between the Ruyubu River and the Mpemba Mountain.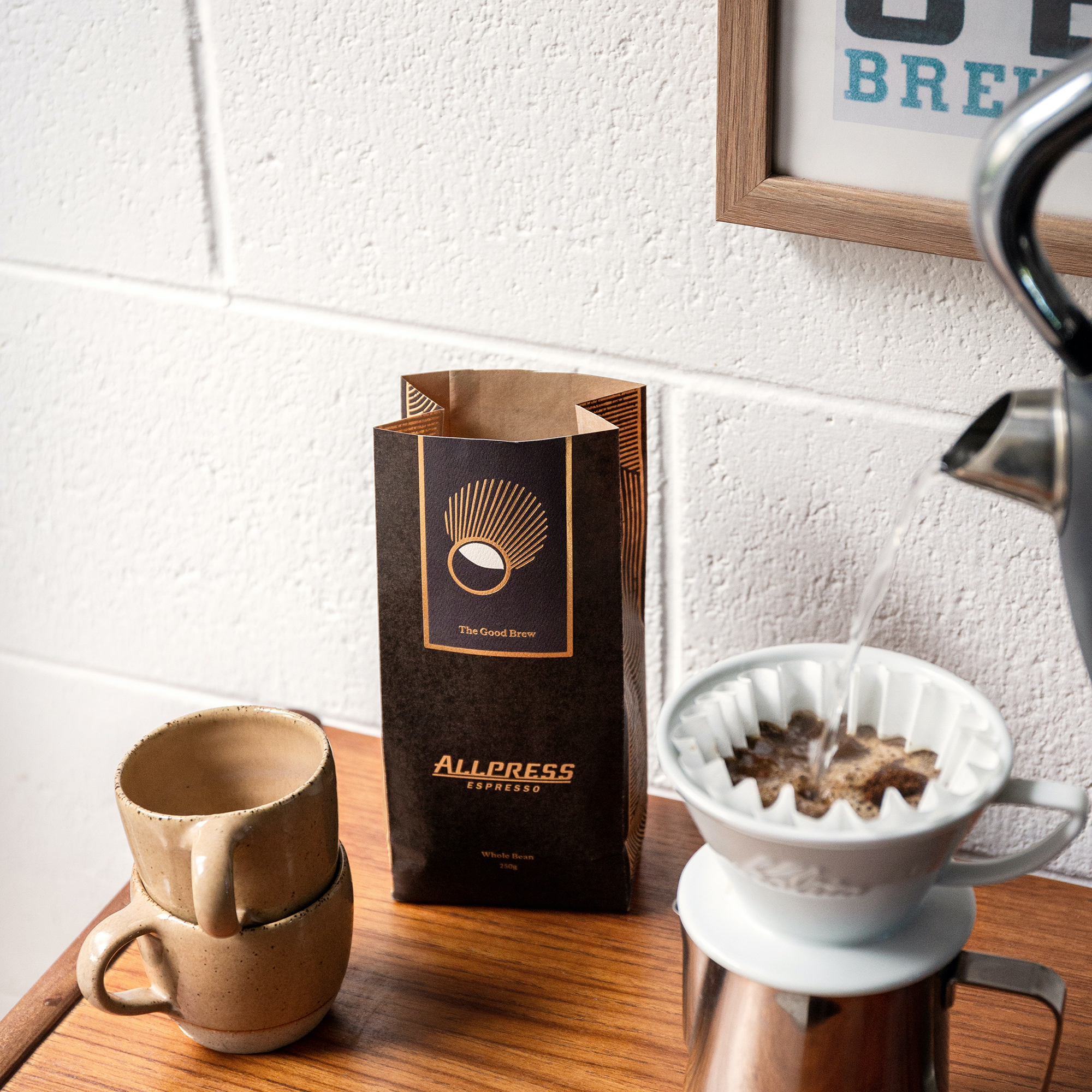 Say hello to a new home for your coffee. Same great flavour, now in a commercially compostable bag.
Roaster's Notes
The Kazoza N'Ikawa represents cooperatives around Burundi who collectively own their dry mill for producing coffee.
In addition to producing exceptional coffee, the cooperative is forward-thinking about sustainable coffee growing techniques and assists their farming members with selling coffee and handling cash flow.
Kazoza N'ikawa won the Cup of Excellence award for the first time in 2012.
Bean Origins
Burundi Kazoza N'Ikawa
Matongo Region
Natural Process