Copy of El Salvador Himalaya Natural
Pronounced flavours of peach, raspberry & cola. 

This natural El Salvadorian coffee is grown using only organic farming practices in soft volcanic soil. Sonia who runs the farm upholds this practice as she believes that it keeps the flavour of the coffee pure and honours her families 150 year old tradition of farming coffee. 
 
Hand picked, sorted and carried before being sun dried on the patio for 7-10 days. The farm has committed to using minimal machinery in harvest to further honour tradition and ensure employment for 180 locals.

Our Coffee Galaxy is an endless discovery of what coffee can be. Expect the unexpected; as we present bold and unique flavours from season to season, origin to origin. This is our space to play and your chance to explore.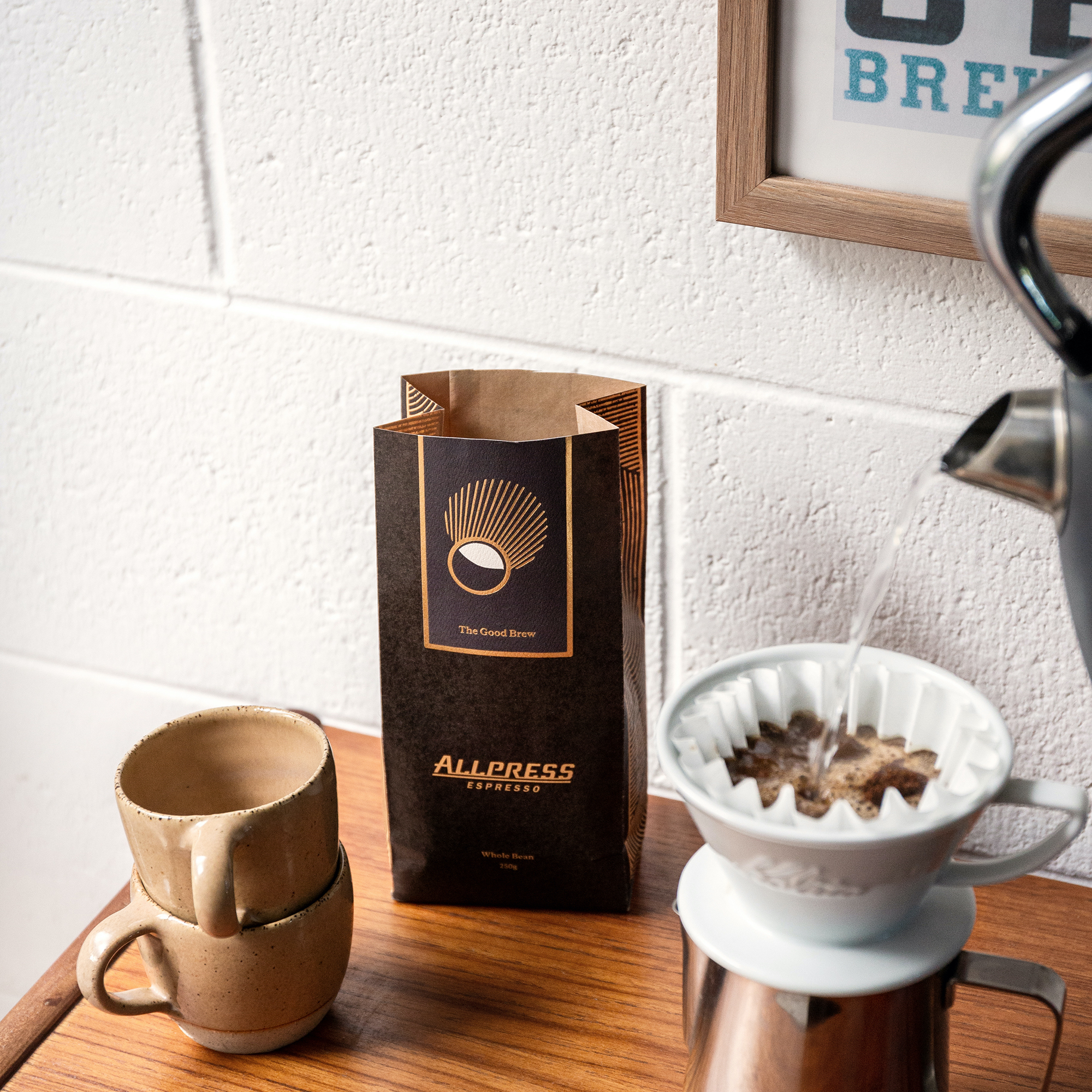 Say hello to a new home for your coffee. Same great flavour, now in a commercially compostable bag.
Roaster's Notes
This natural El Salvadorian coffee is grown using organic farming practices and minimal machinery in the tradition of the 150-year old family run Himalaya farm, that employs 180 locals in harvest season.
This coffee has been roasted with the home user in mind and is suited great for pour over, AeroPress and other common house hold brew methods
Bean Origins
El Salvador Himalaya Natural