Back with a bang for the party season, let the good times roll with Festive Blend.
Our annual flavour celebration, to be brewed in bulk and shared. With sticky syrupy body and notes of rich chocolate, caramel and boozy cherries — it's like that extra slice of dessert you know you'll make room for. 
Designed for the season of catchups, wherever they might be. 
Roaster's Notes
We've tweaked our recipe this year for a more full-bodied brew with sweet and fruity notes. Pairing with caramel and chocolate tones, it's reminding us of Christmas pudding drenched in caramel sauce with boozy cherries on top – perfect for the party season.
Bean Origins
Ethiopia Washed
Ethiopia Natural
Guatemala
Sumatra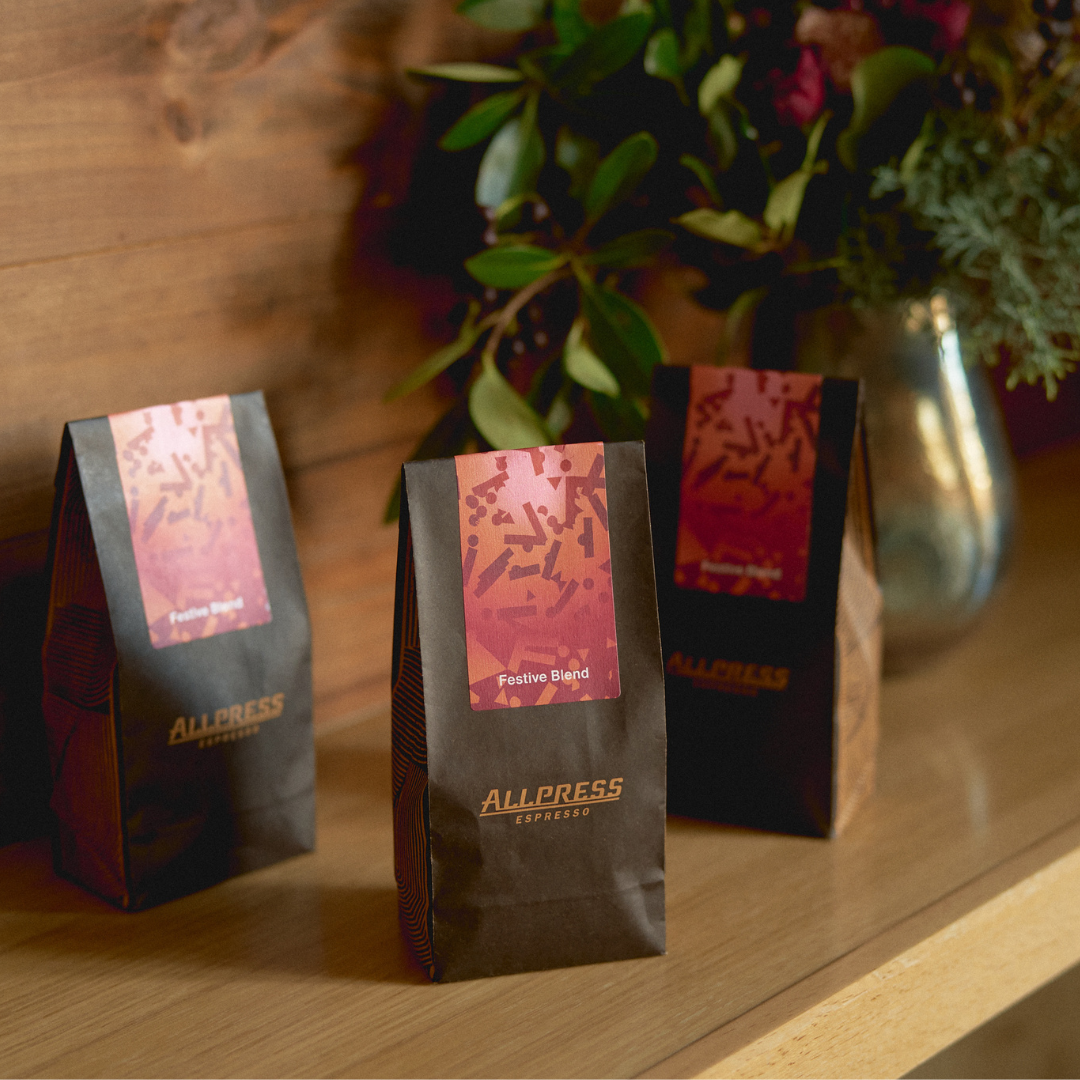 Festive Blend | Let the good times roll