Guatemala El Vergal - Office
Medium body with notes of strawberry, pineapple and honey.


El Vergal, meaning 'the orchard' is three organic farms that share borders in San Marcos, Guatemala. The farms are spread around volcanoes and lush greenery and are home to a stunning waterfall that provides water for the washing and processing of coffee.

This coffee is a former 8th place getter at the Global Cup of Excellence awards with a score of 89.48. 

Our Coffee Galaxy is an endless discovery of what coffee can be. Expect the unexpected; as we present bold and unique flavours from season to season, origin to origin. This is our space to play and your chance to explore.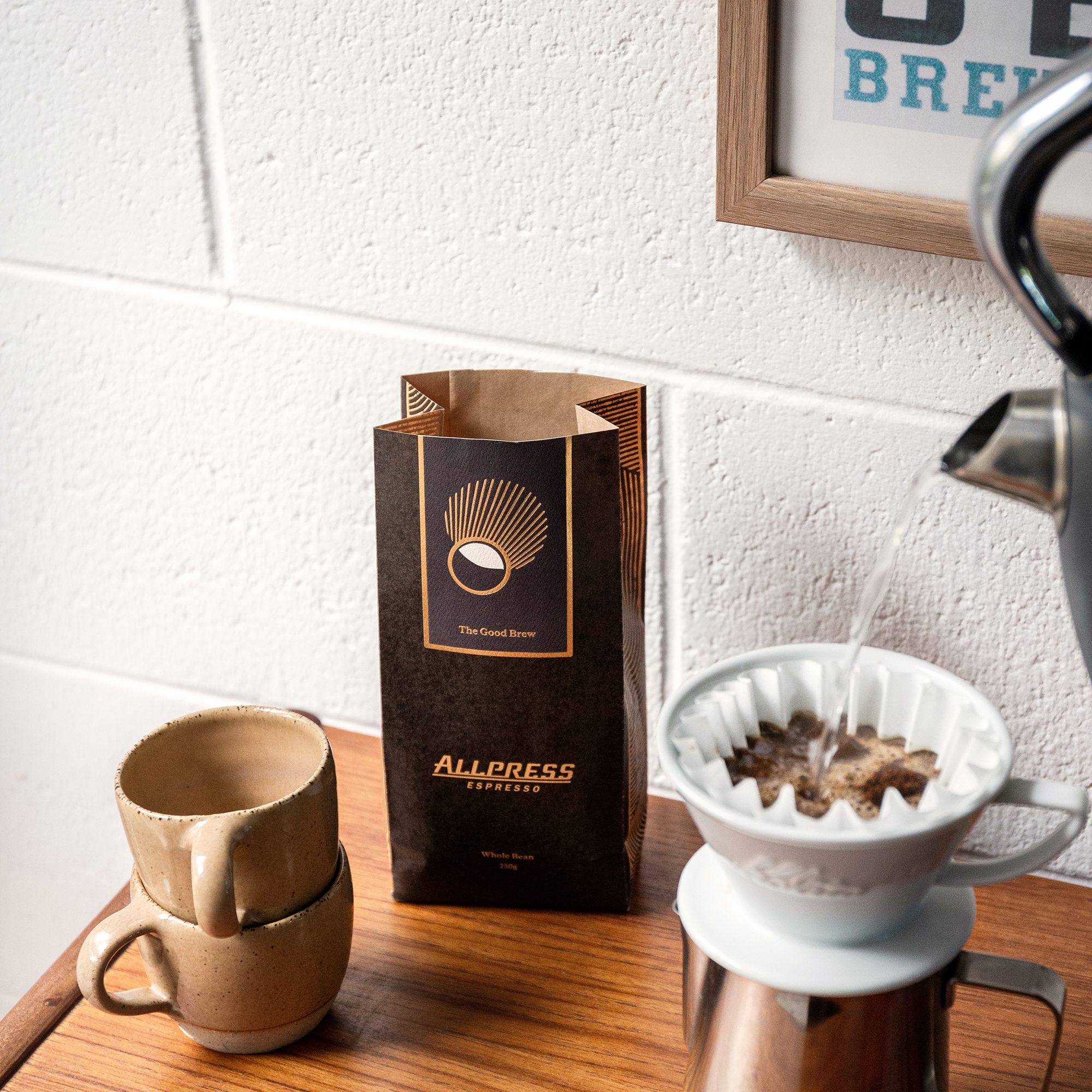 Say hello to a new home for your coffee. Same great flavour, now in a commercially compostable bag.
Roaster's Notes
The farms use only organic fertilizer, which adds minerals to the soil, maintains cultural practices and ensures better harvests. The coffee is processed on the farm where it is fermented in barrels for 24 hours before being poured onto raised drying beds.
Bean Origins
Guatemala - El Vergal