An indulgent blend of cocoa, creamy dairy milk and specialty grade coffee from Brazil's Minas Gerais region, our Iced Mocha is the perfect canned coffee for those craving a sweet, chocolatey pick-me-up.
The perfect Iced Mocha, each 245ml can is packed with a double shot of Single Origin Brazilian coffee mixed with a big hit of cocoa and blended with creamy dairy milk to create a rich and bold flavour with smooth chocolate tones to satisfy those sweet-tooth cravings.
Best served chilled or over ice, this is a premium grade Iced Mocha, in a convenient grab-and-go can size – one for now, one for later!
Features
240ml can size
Specialty-grade single origin coffee
Ambient dairy
18-month shelf life
No added colours or flavours
Low sugar
Roaster's Notes
Specialty coffee blended with cocoa and creamy dairy milk. Rich and bold with smooth chocolate tones — a sweet and creamy pick-me-up.
We've sourced two different singles for our coffee cans — Fazenda Terra Rica and Fazenda Conquista. Both from the state of Minas Gerais in Brazil, they share very similar flavour profiles of caramel, brown sugar and chocolate with a long, clean aftertaste.
Features:
240ml Can Size
Specialty-Grade Single Origin Brazil
Ambient Dairy
18-month Shelf Life
No Added Colours or Flavours
Low Sugar
Bean Origins
Brazil Minas Gerais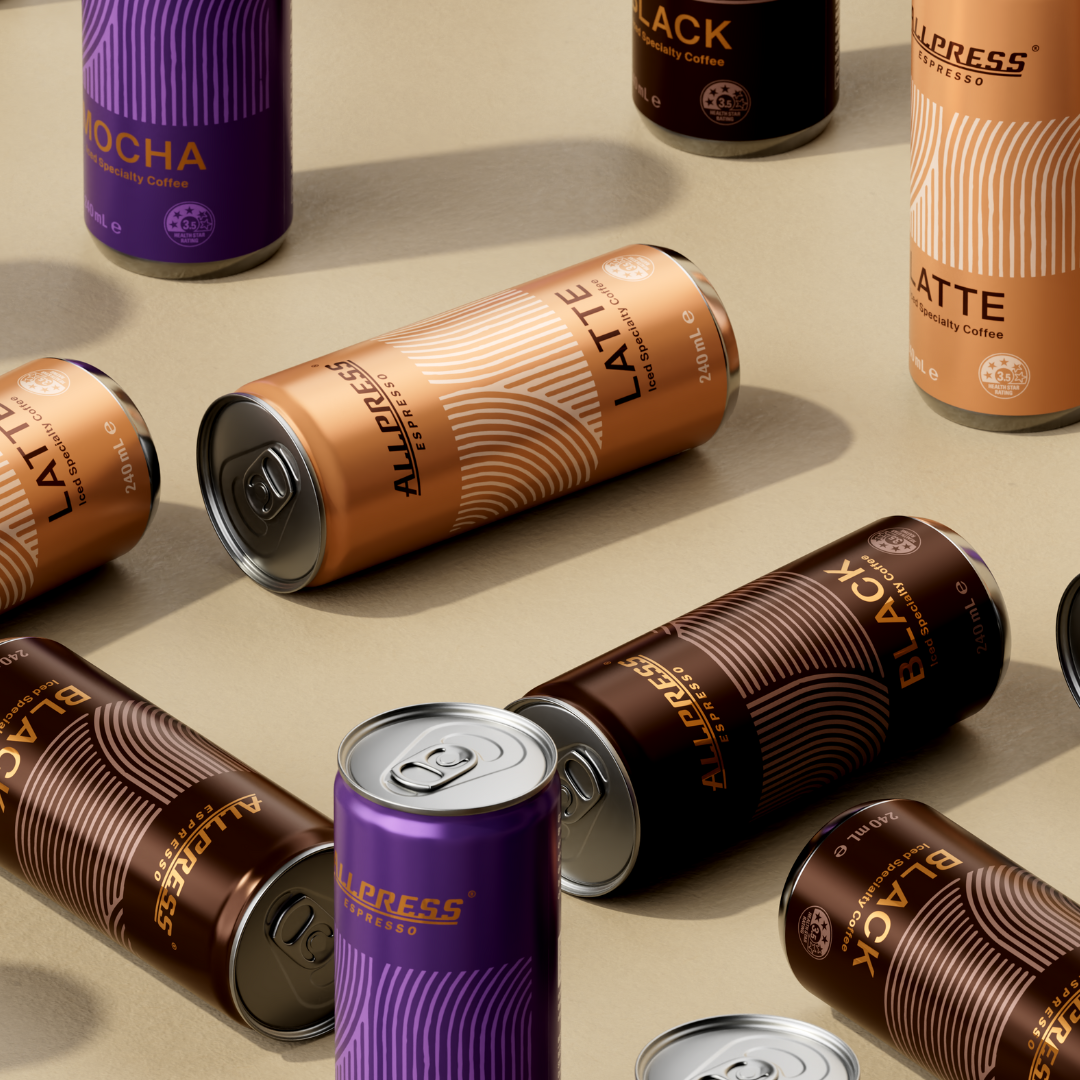 Rich and bold with smooth chocolate tones — treat yourself