Enjoy sweet notes of white chocolate accompanied by subtle notes of green apple and citrus fruits.
The name 'Rwanda Nziza' translates to Beautiful Rwanda. This is a washed coffee, meaning it is crisp and clean. Beans are washed near Lake Kivu, a large freshwater lake full of rich and nutritious soils.
Like most of our Galaxy Coffees, we've roasted this one on the lighter side to really shine through manual brew methods at home.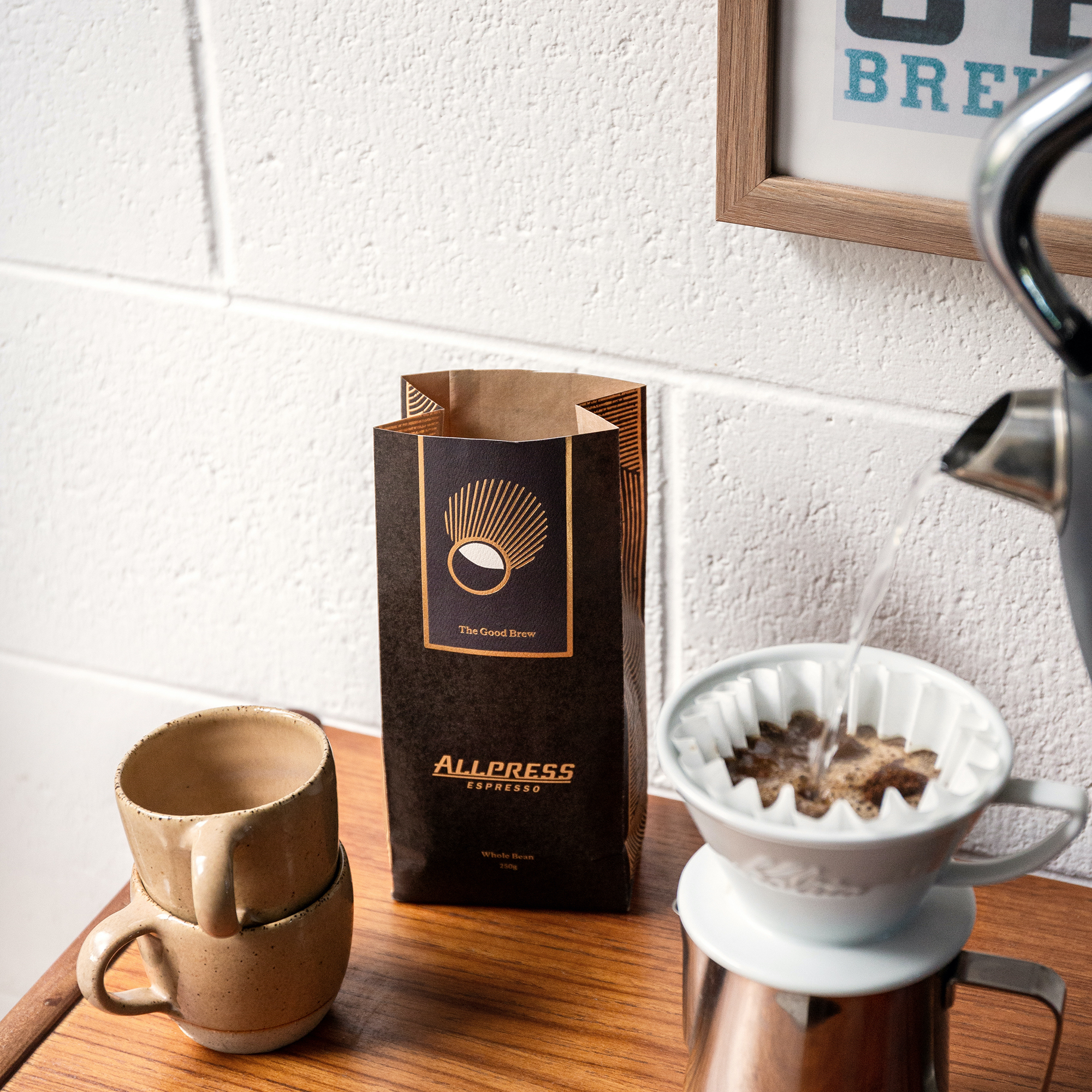 Say hello to a new home for your coffee. Same great flavour, now in a commercially compostable bag.
Roaster's Notes
We've been working with First Crop Coffee, Australia's premier 100% ethically sourced coffee importer, to support the Rwandan Women's collective for the last three years.
The Nziza Women's Collective is a community residing near Lake Kivu, Rwanda washing station, made up of two hundred women who are the single income supporters of their household.
The members work together to empower each other and increase collective income - their motto being 'Strong through coffee.'
Bean Origins
Rwanda Nziza Collective
Bourbon, 1800 MASL, Washed