SurfAid | Sumatra Wahana Estate - Office
A sweet, full-bodied limited-edition coffee with hints of cherry, blackcurrant and chocolate.
This natural processed Rasuna from Wahana Estate in Sumatra is our latest not-for-profit collaboration.
This premium coffee celebrates the work of SurfAid in surfing communities around the world and is a testament to the work of our long-term coffee partner, Hendra Taruli.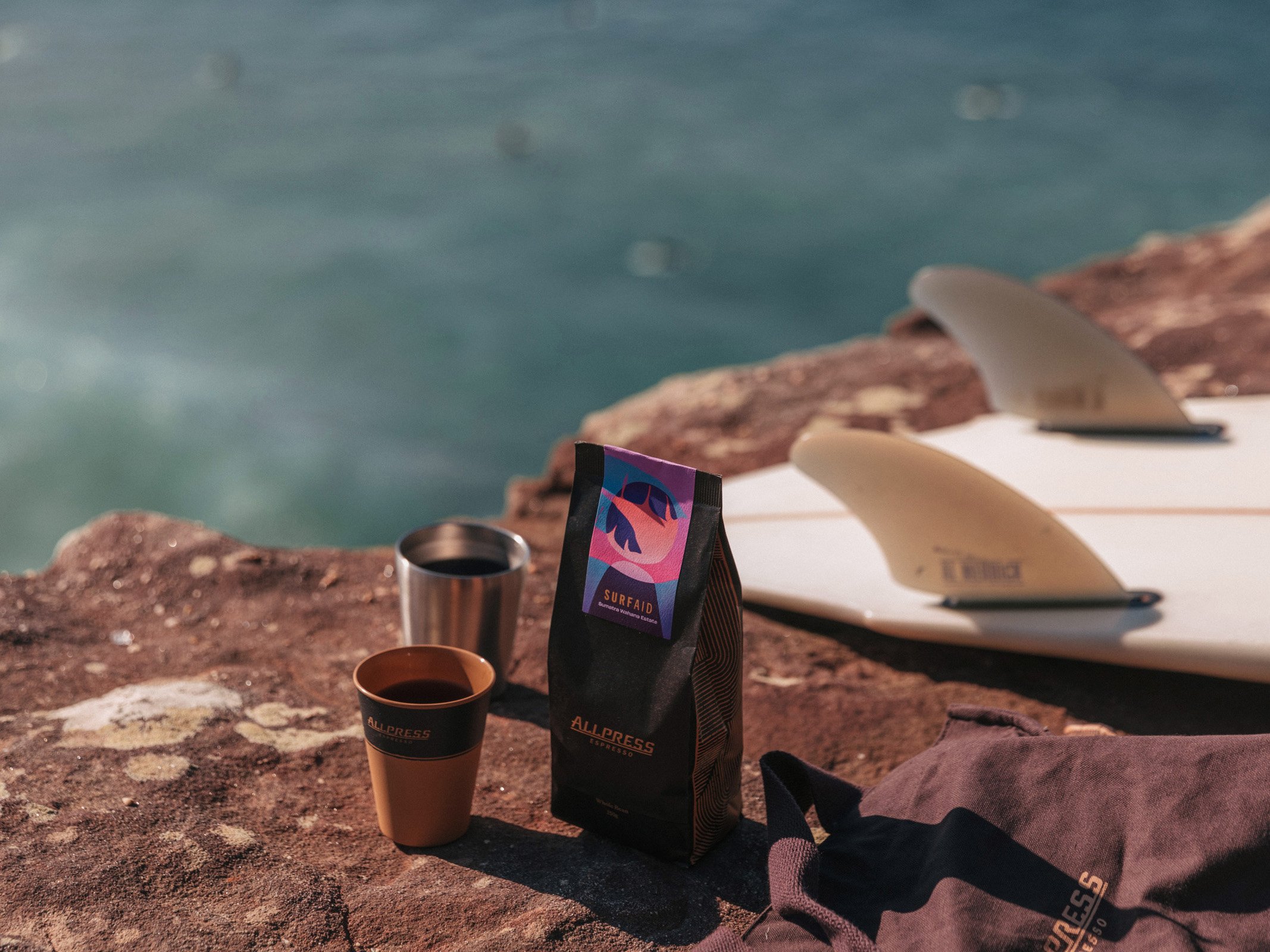 All profits donated to SurfAid to give a hand up to people in the heartlands of surfing.