Bahen & Co x Allpress - Hazelnut Praline
A limited run of specialty chocolate with our mates at Bahen & Co.
Hazelnut Praline; silky smooth with notes of roast hazelnut, nutty praline and subtle citrus.
Handcrafted in Margaret River.
Learn more here >>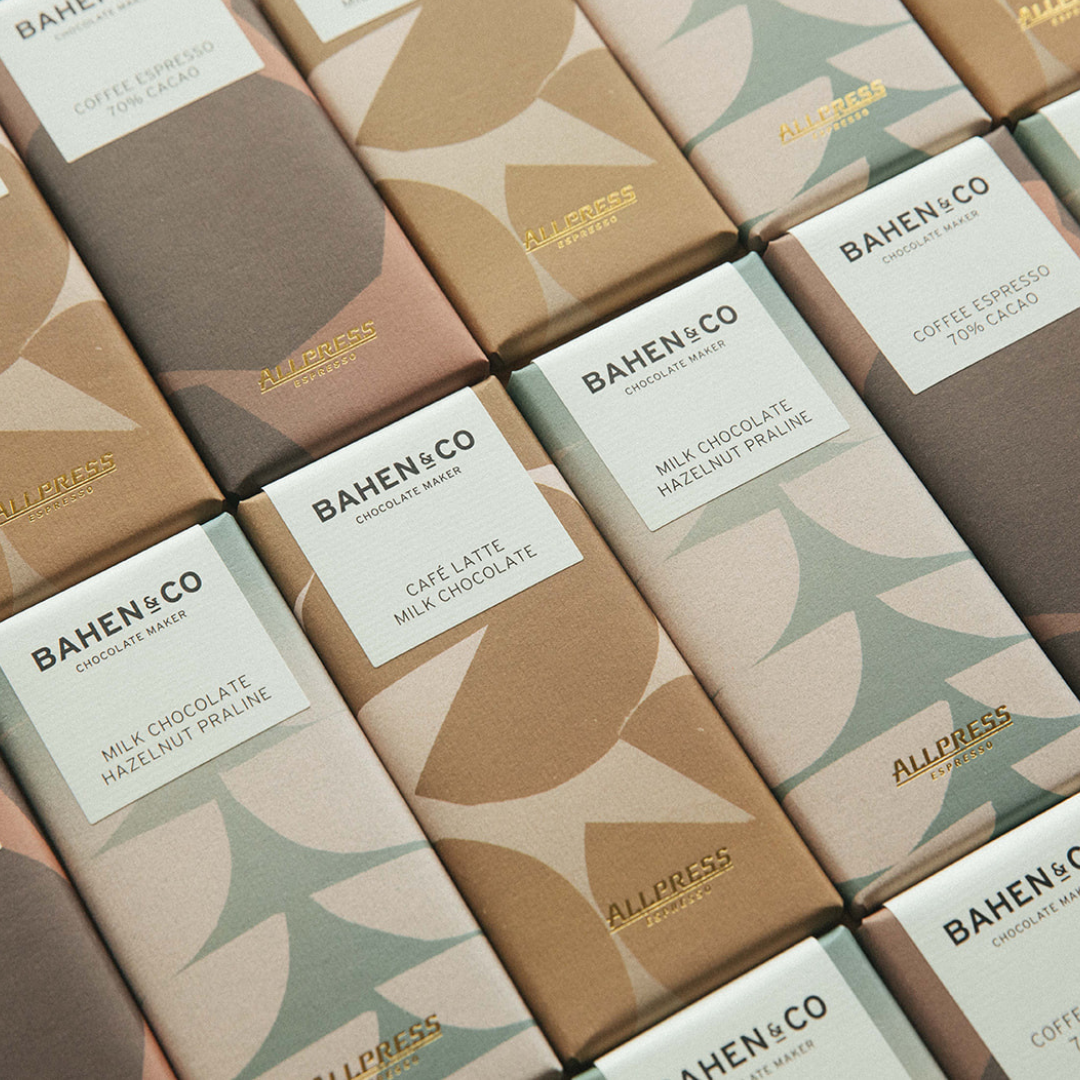 Creamy milk chocolate with hazelnut praline, combined with our sweet, balanced and complex signature blend.