Haus Decaf Blend Coffee Capsules - Office
 The iconic flavour of your favourite cafe, redesigned for home.
Rich, bold and roasted to our signature profile. Haus Decaf is our promise to never compromise on great flavour; morning, noon or night. Whatever brings you here, we know you'll love it.

Aluminium Nespresso ® Compatible Capsules: Nespresso is the registered trademark of Société Nestlé SA. Allpress Espresso is not affiliated with Nestlé.
Learn about our capsule recycling program HERE. 
Roaster's Notes
Our goal was to produce a decaf blend that would stand toe-to-toe with our signature coffees. The water-based decaffeination process retains the natural characteristics and complexity of the coffee. Brazil brings body with chocolate notes, while Colombia balances the blend with toffee sweetness and citrus acidity.
Bean Origins
Brazil
Colombia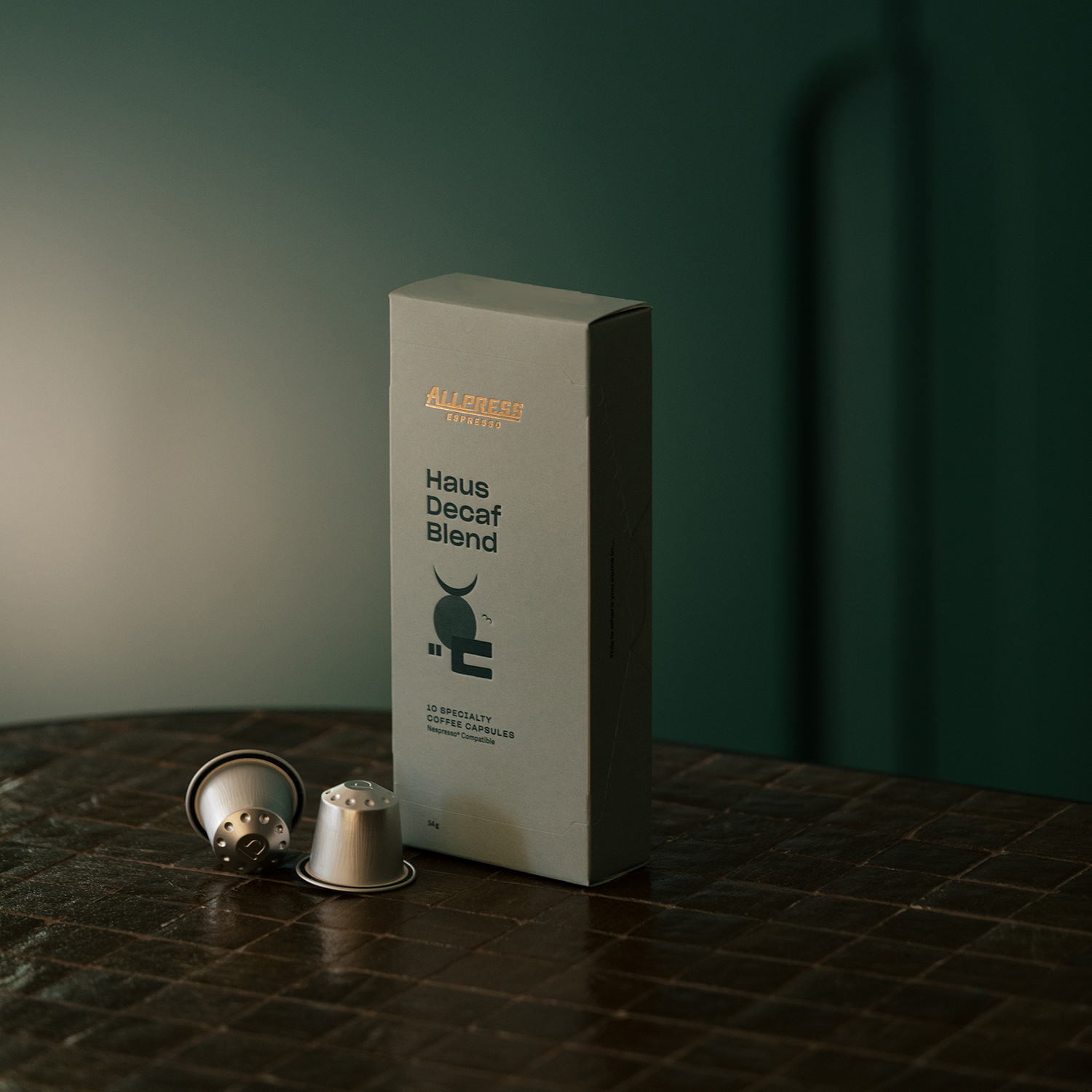 Morning, noon or night. This is our promise to never compromise on flavour.