Roaster's Notes
Roasted lighter than Allpress Espresso Blend, this blend is for those who like their coffee a bit brighter and juicier. We combine two Ethiopian coffees each with distinct characteristics. A washed Ethiopian with delicate floral aromas with sparkling acidity and tea-like body is matched with a natural processed Ethiopian which should be sticky sweet with berry and stone fruit flavours. The Tanzanian brings a juicy acidity, berry flavours - a dry herbiness is a nice addition. Brazil provides good body, sweetness with a slight citrus note.
Bean Origins
Brazil Dona Nemen
Ethiopia Guji - washed
Ethiopia Sidamo - natural
Tanzania Matumba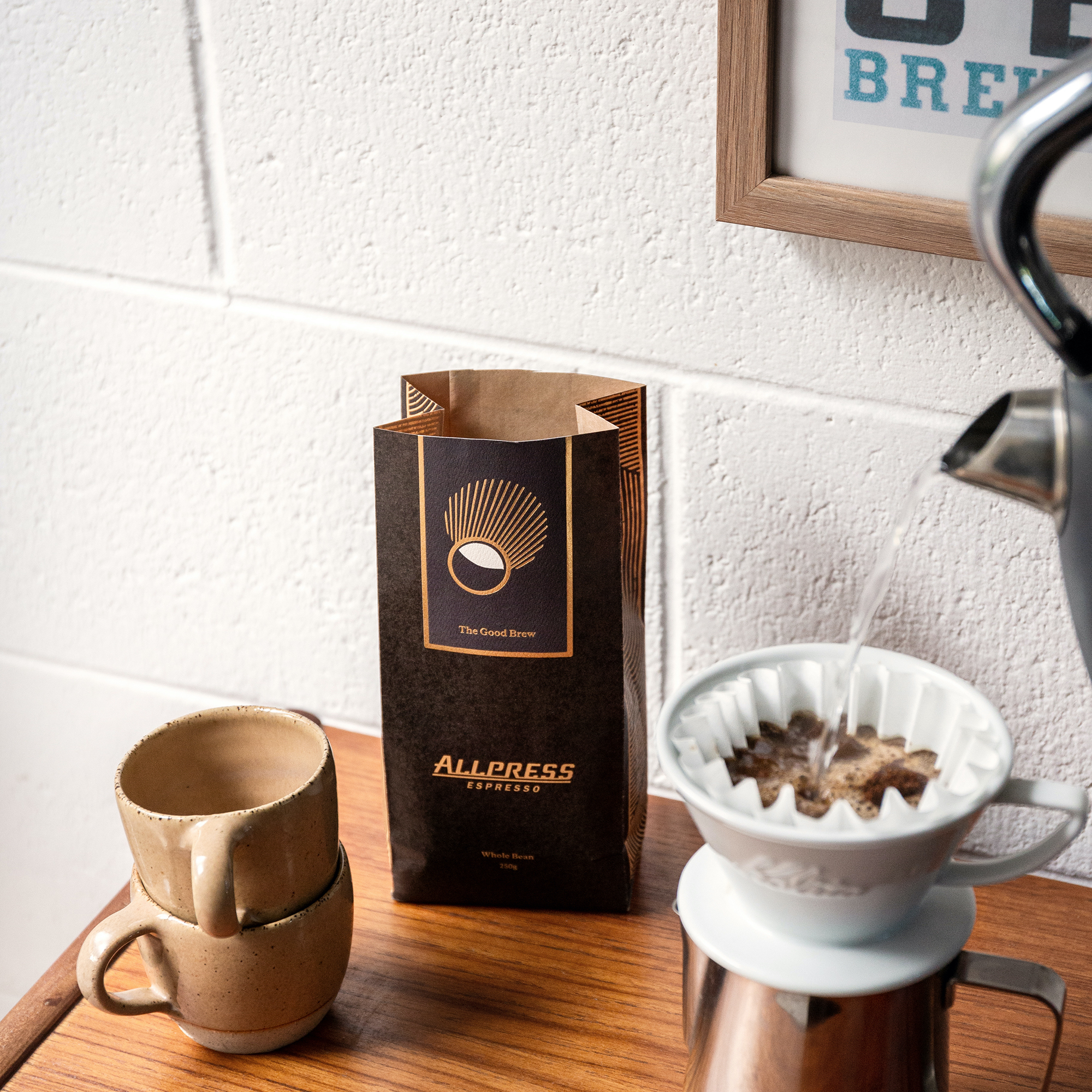 Say hello to a new home for your coffee. Same great flavour, now in a commercially compostable bag.