Iced Black - 12 Pack (Office)
Taking a specialty grade Brazilian coffee from Minas Gerais, we've brewed the perfect Iced black coffee for on-the-go.
A cold brew style black coffee, our Iced Long Black packs a double shot of clean, specialty grade coffee sourced from Brazil mixed with nothing but water. The result is a smooth, bold and well-balanced flavour experience with notes of chocolate and toffee, with sugarcane sweetness and a clean, crisp apple finish.
Best served chilled, this iced coffee is the iconic flavour of your favourite café, sealed in a can.
Features:
245ml can size
Specialty-Grade
Single Origin Brazilian Coffee
Vegan Friendly
18-month shelf life
No added sugar or flavours
Roaster's Notes
Smooth, bold and well-balanced with notes of chocolate, toffee and gentle apple acidity. A cold-brew style black coffee.
We've sourced two different singles for our coffee cans — Fazenda Terra Rica and Fazenda Conquista. Both from the state of Minas Gerais in Brazil, they share very similar flavour profiles of caramel, brown sugar and chocolate with a long, clean aftertaste.
Features:
240ml Can Size
Specialty-Grade
Single Origin Brazilian Coffee
Vegan Friendly
18-month Shelf Life
No Added Sugar or Flavours
Bean Origins
Brazil Minas Gerais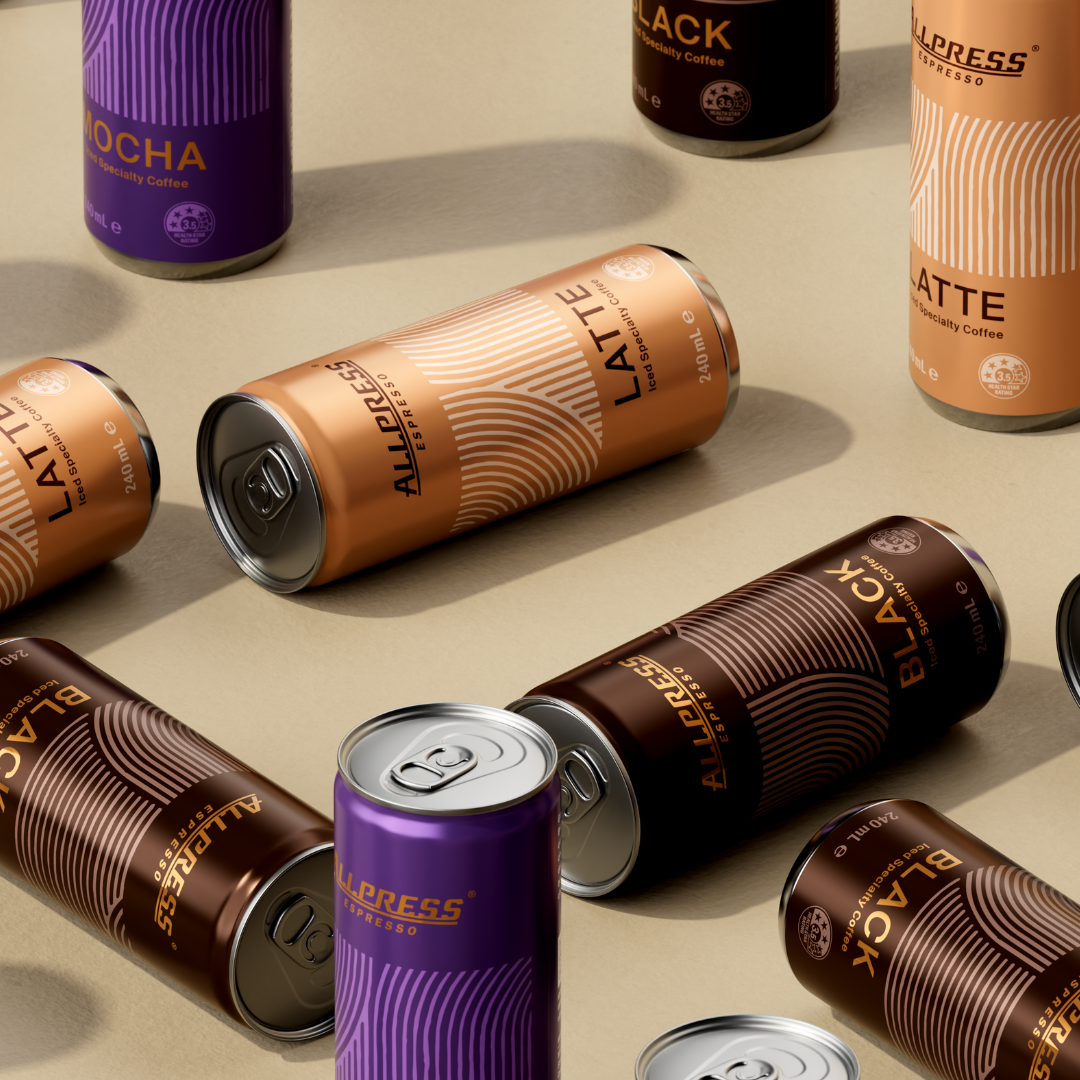 Perfectly brewed Brazilian specialty coffee; a smooth and balanced iced long black.